Trenton Water Works - Drinking Water
Water, Wastewater
Public Utility - Government owned and operated
Est. Population Served: 199,927
Public Water System ID: NJ1111001
Associated Municipalities: Ewing Township, Hamilton Township, Hopewell Township
, Lawrence Township, Trenton City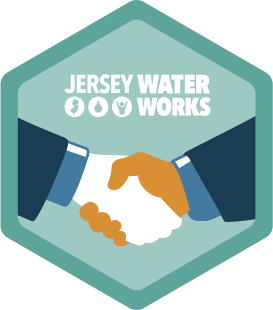 Trenton Water Works (TWW) is among the largest publicly owned, urban water utilities in the United States. It supplies an average of 27-million gallons of Delaware River-sourced drinking water per day to 63,000 metered customers. It services approximately 225,000 people in Trenton, parts of Hamilton Township, Ewing Township, Lawrence Township and Hopewell Township in Mercer County, New Jersey. Established more than 200 years ago, TWW has 119 employees who operate a sprawling 60-million-gallon water-filtration plant and water-distribution system that includes a 100-million-gallon reservoir. The system has 683 miles of transmission lines varying in size from 4 to 48 inches in diameter, three pump stations and five interconnections between TWW and other water purveyors.
To see your system's Water Quality Report or Consumer Confidence Report,
click here
. To see your system's financial information,
click here
.