Merchantville Pennsauken Water Commission
Water
Public Utility - Government owned and operated
Est. Population Served: 44,186
Public Water System ID: NJ0424001
Associated Municipalities: Camden City, Cherry Hill Township, Merchantville Borough
, Pennsauken Township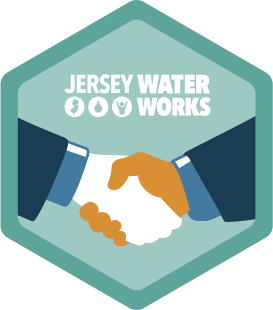 The Merchantville-Pennsauken Water Commission, which is co-owned by the Borough of Merchantville and Pennsauken Township, was first established in 1926. Our service area goes beyond Merchantville and Pennsauken, though. We also supply water to areas in Cherry Hill Township and Camden City, as well. During the 90+ years that we've been servicing these communities, we have come a long way. We began by carrying water from customer to customer by horse and carriage. Now, water is carried by underground water mains to homes and businesses. In total, we have over 220 miles of water mains. To put that into perspective, if all of the MPWC's water mains were put in a straight line, we could supply drinking water all the way to Richmond, Virginia! The MPWC has 14,912 connections serving almost 50,000 individuals.
To see your system's Water Quality Report or Consumer Confidence Report,
click here
. To see your system's financial information,
click here
.
Click a measurement below to view that measure on the Benchmark Hub.